Chief Legal Director José Aguilar Assumes Expanded Role
TEGUCIGALPA, HONDURAS, March 20, 2017:  Corporación Dinant today announced that Mr. José Aguilar, Chief Legal Director, has assumed the additional duties and responsibilities of Director of Security.  Mr. Aguilar is an internationally respected lawyer with experience of combining legal and security roles while at the Dole Food Company.  He is tasked with expanding Dinant's security modernization program, which has attracted worldwide recognition.
Company Spokesman, Roger Pineda, commented, "José Aguilar brings extensive managerial expertise, as well as moral, ethical and legal skillsets, to his combined role as head of Dinant's legal and security teams.  He inherits a highly experienced security division but also a responsibility to ensure that Dinant continues to uphold its long-held principle of safely securing our staff and facilities while engaging peacefully and respectfully with local communities."
For nearly three years, Dinant has been fully implementing the Voluntary Principles on Security and Human Rights, an international benchmark that governs how organizations vet, hire and train their security guards, and how they engage with local communities.
Mr. Pineda continued, "We are proud that Dinant was the first company in Honduras – and probably the first throughout the global agribusiness sector – to adopt the Voluntary Principles.  And our policy to remove all firearms from the security men and women at our plantations, extraction mills and manufacturing plants was unique in Honduras when it was introduced two years ago.  I have every confidence that Mr. Aguilar will maintain our high standards by ensuring that 100% of Dinant security staff – employees and contractors – are regularly trained on the Voluntary Principles, and that thevast majority of those staff continue to be hired from nearby local communities."
Mr. Aguilar commented, "Dinant is regarded as a benchmark for doing business the right way in challenging parts of the world.  I intend to use my legal background to ensure that Dinant's Ethics Standards, Security Policy, and Human Rights Policy are upheld by all security staff and contractors, and we continue to be friendly neighbors to all communities that border our facilities."
José Aguilar replaces Federico Sicard, a former LAPD Detective, who is taking up a new post in the U.S.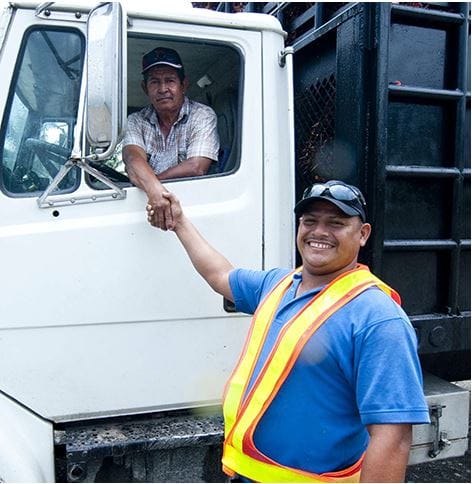 Dinant removed all firearms from the security men and women at its plantations,
extraction mills and manufacturing plants in 2014.
About Corporación Dinant
Dinant is a family-owned consumer products manufacturer founded in Honduras in 1960.  Its products are sold across Central America and the Dominican Republic, and exported to global markets.  Dinant employs 7,200 people, supports over 22,000 livelihoods, generates millions of US dollars in exports for theHonduran economy, and contributes significantly to all communities in which it operates.  Dinant rigorously benchmarks its operations against stringent international standards regarding the economic, environmental and social impact of its African Palm oil business.