Honduran Company Recruiting and Training More Local Men and Women in Security
Corporación Dinant today published its 2016 Annual Progress Report, a detailed and transparent study of the company's policies and procedures for safely securing its facilities while engaging peacefully with local communities. Under the guidance of the IFC, Dinant has continued to build on the solid foundations of previous years.
Every Dinant facility in Honduras is now fully implementing the Voluntary Principles on Security and Human Rights (VPSHR) – the international benchmark that strictly governs how an organization vets, recruits and trains its security men and women, and how they engage with members of the community.
100% of Dinant's security men and women – both employees and contractors, most of whom are recruited from nearby communities – are regularly trained on the Voluntary Principles, as well as on Dinant's Code of Ethics, Security Policy, Human Rights Policy and Conflict Avoidance procedures.
Dinant's regional Grievance Mechanisms, designed in collaboration with community leaders, are helping to identify practical solutions to improve local peoples' daily lives, like preventing dust and controlling traffic.
Charles McFetridge, the report's author and a highly respected security and human rights consultant, commented, "My report shows that Dinant's security modernization program is making huge strides. As conditions in Honduras evolve, they continue to set the trends. As well asbeing the first company in Honduras – and probably the first throughout the global agribusiness sector – to adopt the Voluntary Principles in their entirety, Dinant is unique in Central America for its unprecedented initiative to unilaterally withdraw firearms from security guards at all plantations and factories in the country."
Dinant's implementation of the Voluntary Principles has been independently monitored and verified by a respected U.S. law firm and security and human rights consultancy, which has been complimentary of the company's security program while suggesting ways to improve.
Dinant Spokesman, Roger Pineda, commented, "Our Liaison Staff, based at the heart of nearby communities, are confident that local people feel safe, secure and respected in and around our facilities. But of course there is more to do. Dinant is committed to investing more resources to ensure that we continue to recruit the best men and women to secure our facilities and that they are trained regularly to the highest international standards on engaging professionally, peacefully and respectfully with our neighbors. There are many reasons to be increasingly hopeful about security in Honduras, and we are glad to be playing our part."
Dinant's Annual Progress Report can be found in English here: http://www.dinant.com/index.php/en/sala-de-prensa/comunicados/359-annual-progress-reportannual-progress-report-dinant-security-and-human-rights-implementation-program
continued…
"In 2014, Dinant removed all firearms from the security men and women at its plantations, extraction mills and manufacturing plants in Honduras."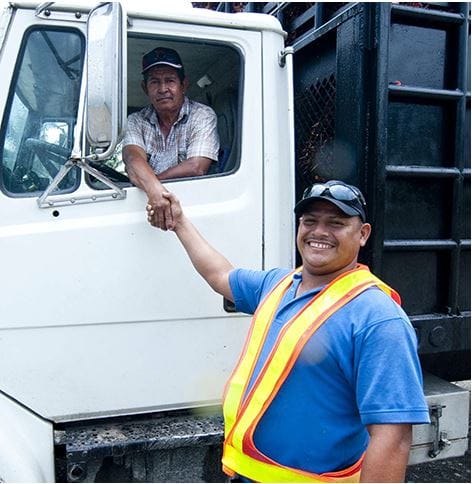 About Corporación Dinant
Dinant is a family-owned consumer products manufacturer founded in Honduras in 1960. Its products are sold across Central America and the Dominican Republic, and exported to global markets. Dinant employs 8,000 people, supports over 22,000 livelihoods, generates millions of US dollars in exports for theHonduran economy, and contributes significantly to all communities in which it operates. Dinant rigorously benchmarks its operations against stringent international standards regarding the economic, environmental and social impact of its African Palm oil business. All Dinant facilities in Honduras have achieved ISO 14001 and OHSAS 18001 status for high standards of environmental management and occupational health & safety.