Honduran Company Developing Training on Prevention of Gender-Based Violence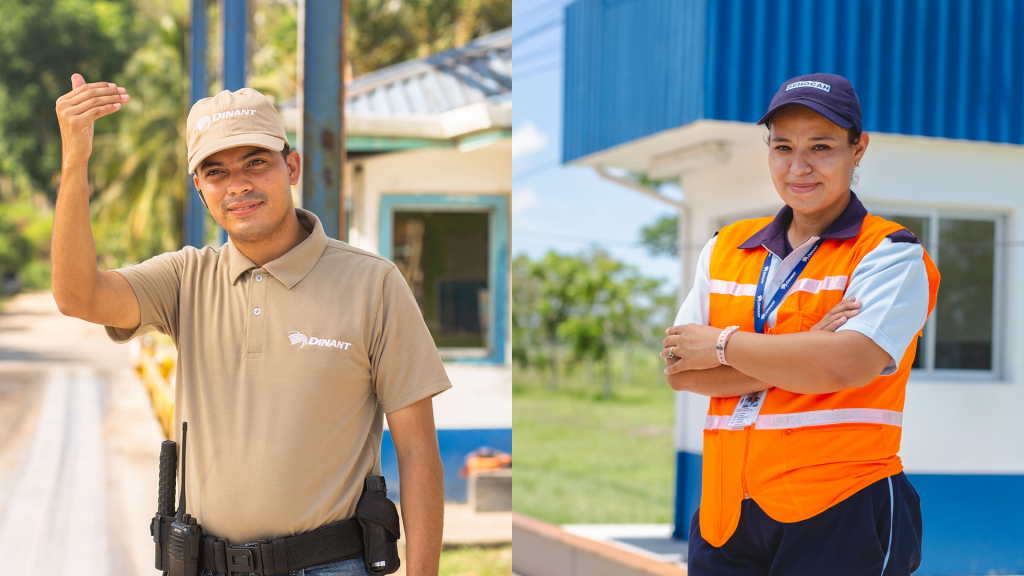 TEGUCIGALPA, HONDURAS, 10 MARCH 2023: With the increase in armed trespassing in Honduras, Dinant has extended its security and human rights training to local communities and authorities.
Roger Pineda Pinel, Dinant's Director of Corporate Relations and Sustainability, said, "In 2022, Dinant trained 2,790 people, including 844 women, on the Voluntary Principles on Security and Human Rights. And we have extended our training beyond our security guards to include sales staff as well as members of our local communities and public authorities. We are determined to keep our employees and neighbors safe during these times of increased insecurity."
In total, Dinant undertook 3,055 hours of security and human rights training in San Pedro Sula, Comayagua, and the Lean and Aguan valleys.
Mr. Pineda Pinel continued, "Dinant, like many other companies in Honduras, continues to suffer from the invasion and illegal occupation of its plantations in the Aguan and Lean Valleys. Recently, the situation has deteriorated significantly, with armed trespassers shooting and injuring our employees. It is crucial that we are trained to respond proportionately and with the utmost respect for human rights.""
Dinant has also developed a training module for all employees on the prevention of violence or harassment based on gender. Drawing from best practices and in collaboration with expert legal advice, the training includes references to sites and sources where those in need or in fear can receive free support. All staff, including new employees, will undertake the new training over the next few months. In partnership with the women's office in Tocoa, Dinant's social liaison experts have already started training community leaders in Aguán and Lean on this issue, as well as on children rights.
About Corporacion Dinant
Dinant's products are sold across Central America and the Dominican Republic. Its operations directly employ 7,600 people, who in turn support approximately 22,000 family members, as well as many thousands of contractors, vendors and suppliers.
In May 2022, Dinant was awarded full membership of the Voluntary Principles on Security and Human Rights (VPSHR) – the highly-esteemed international initiative that governs how organizations vet, recruit, and train security men and women, and how they engage peacefully and transparently with local communities. The vote in Dinant's favor was taken by a high level group of NGOs, private corporations and governmental bodies engaged in a dialogue on security and human rights. Dinant's security men and women continue to be vetted and regularly trained according to the VPSHR. Dinant was the first Honduran company to join the VPSHR, and the first agribusiness in the world to be awarded full membership.