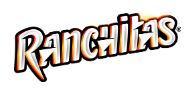 July 8, 2019.– A new flavor joins the family of Snacks Yummies, Ranchitas Frijolero, a perfect fusion that will delight the most demanding palates.
It is crispy corn tortillas flavored with beans, cheese and jalapeño pepper, a perfect snack to enjoy alone, with family or friends.
"The delicious flavor of the beans, one of the favorites of the Hondurans, is complemented perfectly with the Ranchitas crunch, and of course, we add a touch of jalapeño pepper. We are very pleased to launch this new variety that will surely become the favorite of many of our loyal consumers, "said Luis Weddle, brand manager of Yummies Snacks.
Ranchitas continues in constant evolution with its slogan CRONCHEA TU MUNDO, which is to be oneself, adapt and not complicate, maintaining its adventurous personality.
The Yummies Snacks portfolio expands, adding more than fifty varieties. Las Ranchitas Frijolero are already available at different points of sale nationwide.