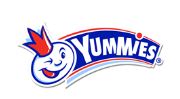 Tegucigalpa, August 16, 2019.- Zambos, of the Snacks Yummies family, rewarded the four winners of the fourth edition of the ZambosGram photo contest with more than 80,000 lempiras in fabulous prizes.
The contest was held through the Instagram account @snacksyummies, and the winners are:
–  Sarah Mikaela Rodríguez Ferrari, from the Nature category
–  Keisy Arleth Martínez Almendarez, of the Urban category
–  Sarah Medina, from the Lifestyle category
–  Stephany Nicolle Barahona Rodríguez, from the Food category
Each of them was awarded a smartphone, L 5,000 in cash, two gift cards and a Galeano commemorative t-shirt, a photography workshop with Karla Urbina and a lot of Snacks Yummies product.
Luis Weddle, brand manager of Snacks Yummies, evaluated: "The fourth edition of ZambosGram has been a success, we have about 1,800 entries, so selecting the winners was not an easy task, there is a lot of creativity and talent, that's why today We reward the winner of each of the four categories and display the photographs of the 20 finalists. On behalf of Snacks Yummies, thank you very much for your participation and for your preference over so many years. "
A jury made up of photography experts Carlos Palma, Karla Urbina and Ana Valladares, and Fernando Solera, Director of Creativity at Dinant, were in charge of selecting the four winners this year.
ZambosGram 2019 is considered with the Co-sponsorship of Galeano and Karla Urbina Photography.